HOW PIRFENIDONE WORKS?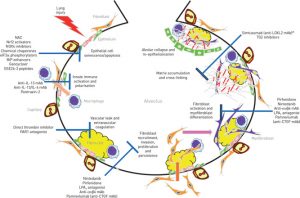 GM Global is a leading Merchant Pharmaceutical exporter, distributor, supplier and  wholesaler of branded and generic medicines in the form of Tablets, Injectable, Nasal Spray, Ointments, Syrups, Oral Suspension, Eye Drops, Intravenous and  Infusion manufactured by FDA approved national and multinational pharmaceutical companies to the highest quality standards in the industry.
Pirfenidone is supplied in bulk to Pharmaceutical Distributors, online / brick & mortar pharmacies, private hospitals, government health departments, non-governmental organisations, pharmaceutical contract manufacturers, and R&D labs all over the world.
Pirfenidone is a drug that is used to treat Idiopathic Pulmonary Fibrosis, which ranges from mild to moderate (IPF). IPF is a chronic fibrotic and inflammatory lung disease in which the lungs' tissues swell and scar over time as a result of the creation and release of specific substances, making breathing difficult.
HOW PIRFENIDONE WORKS?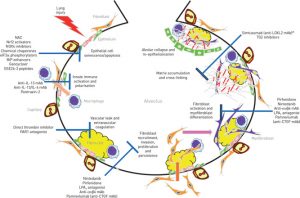 Pirfenidone is an anti-fibrotic and anti-inflammatory medicine that belongs to the pyridone class of drugs. Pirfenidone relieves idiopathic pulmonary fibrosis symptoms by inhibiting fibroblast growth (connective tissue cells that produce collagen and other fibres), reducing inflammatory chemical production, and preventing the accumulation of cell contents (extracellular matrix), all of which help to reduce swelling and inflammation in the lungs.
Dry skin, cough, itchy skin, shortness of breath, abdominal pain and discomfort, skin redness or red skin, skin rash, vomiting, hurting joints/joint aches, muscular pain, feeling sleepy, headache Infections of the throat or airways that extend to the lungs and/or sinusitis, fatigue, acid reflux, chest pain, and sunburns are also common. Feeling weak or low in energy, wanting to vomit, heartburn, constipation and passing wind, heat flashes, loss of appetite, diarrhoea, feeling weak or low in energy, change in taste, dizziness, bladder infections are all uncommon symptoms. Skin reactions after being in the sun or using a sunlamp are very common,  weight loss.
Tell your doctor if you have any of the following conditions before beginning treatment:
having issues with their liver

are suffering from renal troubles

Are you a cigarette smoker?

Do you have any other medical issues?

are expecting a child or plan to have a child It's unclear whether the medicine will harm your unborn child.
if you are or plan to be a breastfeeding mother. It is unknown whether the medication goes into your breast milk. You and your doctor should discuss whether you should take Pirfenidone or not.
Inform your doctor about all of your medications, including prescription and over-the-counter medications, vitamins, and herbal supplements.