INCREASE CLINICAL TRIAL SUPPLY MANAGEMENT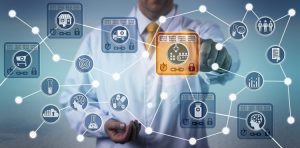 Smarter operation | Safer trials|  Smarter procedures
In the long and complex phase of drug development, clinical trials are a critical phase. Although many pharmaceutical companies use SAP for commercial supply chains, they often cannot effectively use it for clinical trial supply management (CTSM). To achieve their clinical trials goals, pharmaceutical companies need an efficient supply chain with an effective IT infrastructure. These can include precise and rapid drug delivery at optimum cost to patients' sites, while also ensuring adherence to regulations and good production practises (GMP).
The clinical trials include some unique challenges:
Failure to see all levels of the supply chain
Unsure and changing demand frequently
Specialized packaging and labelling for randomised and blinding purposes
Decision delay because CRO's (Contract Research Organizations) lack integration
The CTSM solution from GM global helps to tackle these issues. Cloud with a special focus on the mid-market segment and the CROs is now available. With Cloud Enabling, the highly scalable on-site CTSM solution ensures agility and cost optimization while retaining top-class features. It improves inventory visibility, tracks costs across the supply chain and ensures compliance. These improvements help your CTSM to work faster, smarter and safer.