Best Medical Government Supplies In Over 100 Countries
 Medical Government Supplies
GM GLOBAL company offers the best medical government supplies and government healthcare contracts in the industry. We provide the highest-quality prescription drugs at competitive prices, and we have the best government healthcare contracts for medical services and healthcare supplies. With a biotech and healthcare supply chain network, we offer healthcare Supplies facilities and support to the multinational pharma world.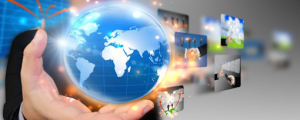 We are the most trustworthy exporter of prescription drug hospital supplies. That's why we can add so much value to the supply chain, allowing it to serve as a strategic competitive advantage rather than just an unnecessary operating expense. We offer the best pharmaceutical facilities all over the world. Our products are available in over 100 countries around the world. We are widely regarded as the largest drug exporter in the Healthcare Supplies industry.
We promise that no bargains are made and we are in the business of dealing with people's well-being and stability. We will certainly recognize the value of living. Our corporate philosophy has always been based on exceptional management, good quality, and respect. We take pleasure in exceeding the expectations of our customers, employees, and partners. The company believes in a long-term partnership with a shared objective of sustainability. We are a more conscientious organization and we are in a market that is directly related to the health and prosperity of the general public, and we make no compromises. Without a doubt, life is valuable.
FEATURES
We offer a diverse variety of prescription drugs and medications.
In our automated framework, we keep track of operations and provide the latest and most timely services.
We supply drugs in bulk to healthcare Supplies on schedule.
With the government business, we have a well-coordinated supply chain.